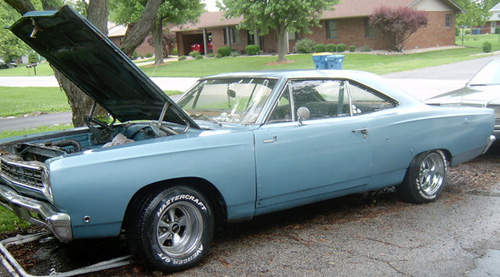 This Is My Plymouth Road Runner: One family car, Mom and Dad bought the car when I was 12, I talked them out of it when I was 17. That was 40 years ago and I still have her. She was never a garage queen and I ran her hard. At one point I had a 1963 Max Wedge in her and was running 11's. While I am a body-man by training she never got my best effort.
First time around in the mid 80's there where no good sheet metal. Then I got into Cuda's and Chargers, while I kept her running, never took her apart and redo the bodywork. Then about 8 years ago, I lost interest and started a new hobby, HO trains and they took up the garage. So she sat out side for 8 years waiting for me to love her again! Came close to selling her, but could not sleep that night.
So the train layout is coming down and the Road Runner is coming in the garage again. Getting the motor ready to be fired up after sitting 8 years and I have 440-6 barrel motor coming for her. Runner is a 383 car (still have the block, crank and rods and pistons. Front end is from a 70 Cuda with disk brakes and rear-end and springs are from a 69 Charger R/T. I still have all the paper work that Dad got with her new from North Side Chrysler Plymouth Dealer Ship that was on Keystone Ave in Indianapolis Indiana. I all so have the Key Tag with the key lock codes the car came with!
Cuda Ken – Maryville, Illinois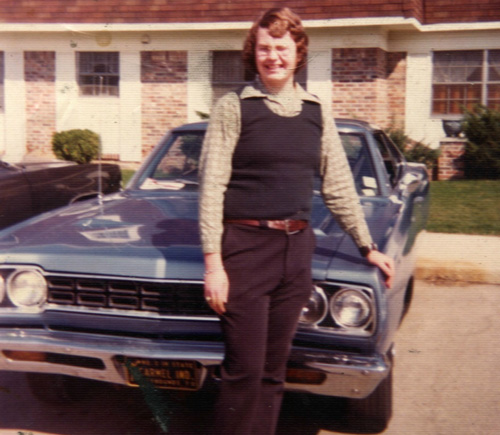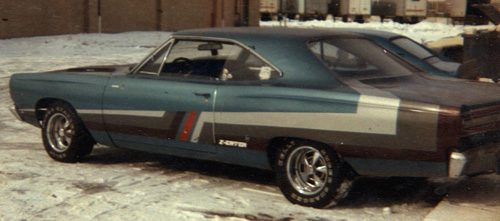 Own a Plymouth Road Runner? We are always looking for Plymouth Road Runners to feature on our network. To participate you must own a 1968-1980 Plymouth Road Runner. Click Here to get your Mopar featured.
Looking for other Mopar related cars or trucks? Check out the Mopars Of The Month site.