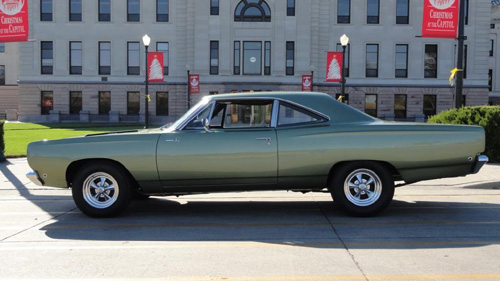 This Is My Plymouth Road Runner: I ordered this 1968 Plymouth Roadrunner the summer after my freshman year of college. I drove it for two years and sold it when I ordered a 1970 Plymouth 340 Duster. Twenty-four years later, I found my Road Runner sitting in a Quonset in a town about 160 miles from where I live.
A title search revealed that it had 15 owners, but had spent its whole life in my home state of South Dakota. It had been used by one owner as a drag car and went by the name of Mr. Savage; it had gone through many changes from the time I originally owned it. The engine had been bored .060-over, it had a pretty radical Crane cam, and 12.5:1 pistons had been installed.
Two four-barrels sat atop the 383 engine, and the four-speed had been yanked in favor of an automatic. The interior had been gutted except for the front bench seat and 4.88 gears filled the Sure-Grip rear end. The trunk had been cut out, the gas tank removed and a seven-gallon fuel cell was bolted in its place. As you can see, it was painted yellow. My college parking sticker was still on the back bumper. It took me about 18 months to get it back to the way I remembered in 1968. I work for a Chrysler dealership, and so does the salesman who originally sold me the car. And, yes, he did go with me when I bought the car back!
Rich Shangreaux – Pierre, South Dakota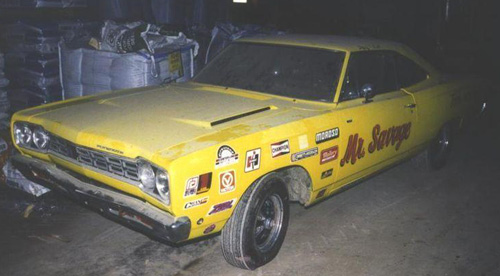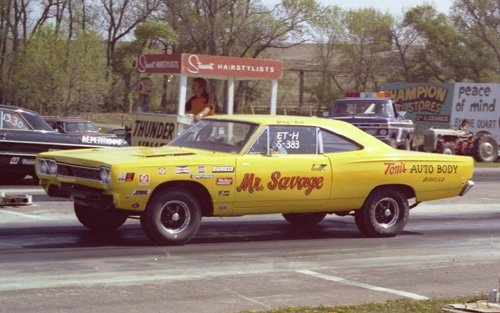 Own a Plymouth Road Runner? We are always looking for Plymouth Road Runners to feature on our network. To participate you must own a 1968-1980 Plymouth Road Runner. Click Here to get your Mopar featured.
Looking for other Mopar related cars or trucks? Check out the Mopars Of The Month site.